We specialize in reducing pain and preventing it from returning.
Our joints need to move well for us to feel well. When our joints aren't moving properly this puts added stress to other structures in the body (muscles, ligaments, tendons, other joints). This added stress is what usually causes your pain. Our chiropractic services in Charleston can restore that lost motion and relieve the stress on your other structures.
At Carolina Spine and Sport our approach consists of using chiropractic techniques such as joint manipulation, soft tissue therapies, and exercise rehab. We use movement screens to classify what your body needs. Whether it's mobility work or rehab and strength work, we've got you covered.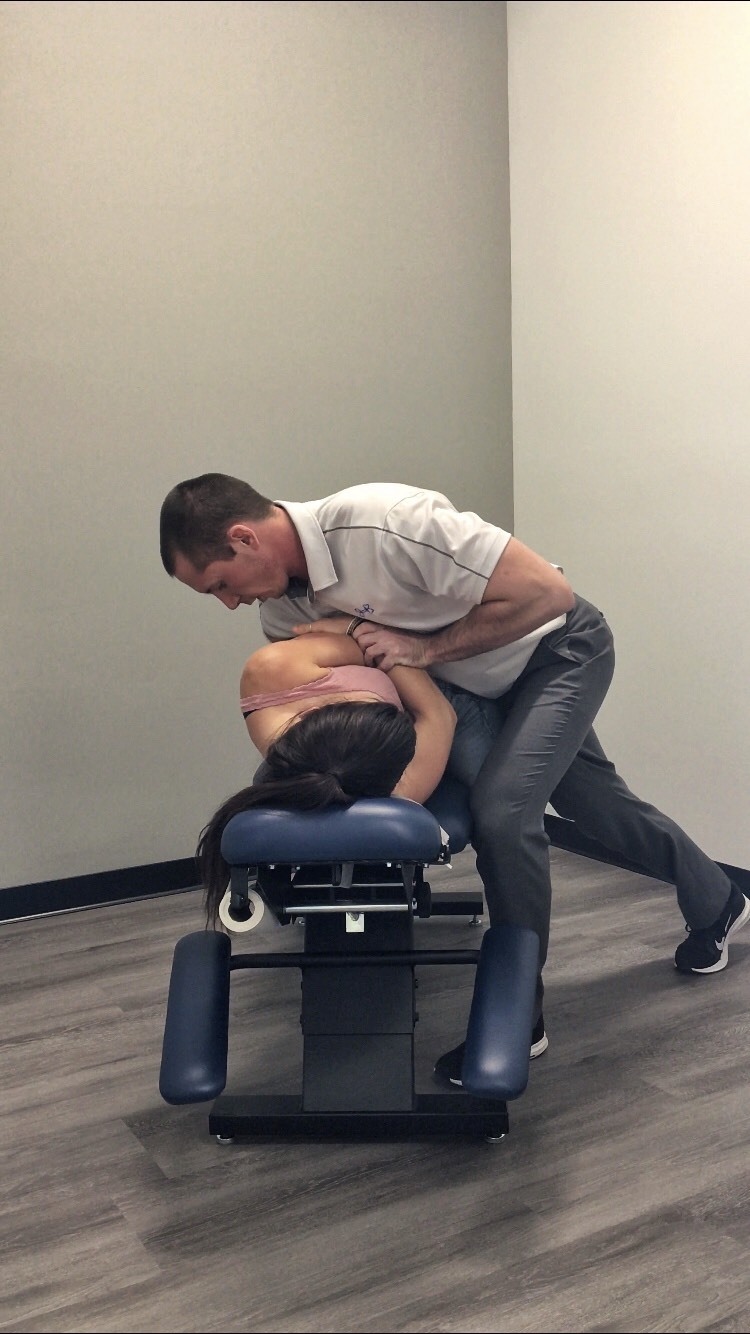 Chiropractors improve conditions such as:
Your Five Step Journey With Your West Ashley Chiropractor:
1. Book An Appointment
The first step to feeling your best is to schedule an appointment with us! We made this easy by providing an online scheduler.
2. Pain relief
In this stage, we use a complete approach to get you out of pain as quickly as possible. We use chiropractic adjustments, corrective exercises, soft tissue therapies, and others to help restore your body to its optimal function.
3. Strength Training/Stabilization
We use rehab exercises to get your body stronger so the pain you had won't come back. Many times pain and injury are a direct result of a weak body.
4. Preventative
We help prevent pain from ever returning by providing personal training that lets you exercise in a controlled, spine safe environment that trains your body to withstand your everyday activities!
5. Get Back To Living And Loving Your Life
That's it. Now you can enjoy the life you were meant to live. Be active and have fun.
Don't sit and watch others enjoying the life you deserve to live.
You deserve to experience the best life has to offer, free from pain.